Bridging the gap between business goals & user needs to create meaningful customer experiences.
For 18 years I have designed experiences in a variety of industries, including healthcare, education, arts, travel, retail, insurance, finance, and electronic design automation. This varied landscape of domain knowledge has given me the opportunity to see the world from a variety of perspectives. Experience design allows me to be curious, empathic and analytical to help shape the dynamic and complex world around us.
Customer Experience Strategy
Design & Business Strategy

Recommendations
John is great collaborator and was a true pleasure to team with during multiple projects while we were both working with PayPal. He's an excellent communicator, meticulous in his work, and brings a wealth of user experience and design background to any project. I recommend him highly and look forward to the opportunity to work with him again at some point.
- Howard Rosenfield, Product Management & Marketing Consultant, Intuit
John is a very talented and experienced design director. He is the kind of director that you want to have leading challenging projects. He takes complex business problems and quickly transforms them into user experience and product features that address the users' needs. He helps business stakeholders see a clear path to difficult decisions in their product strategy. John has managed and mentored designers (myself included) on his team, and he truly cares about how to help them develop and grow... In addition to his flawless design skills, John exhibits exceptional management talent and is valued most for setting his team up to succeed.
- Joy Chung, UX Designer, SMUD
John transforms detailed or ambiguous directions into a comprehensive design for enterprise products, training, documentation and marketing. He is conscientious of his and your time, self-directed, highly motivated and his work kicks... (you know what).
- Sean Brady, Director of Product Management
I would always be glad to work with John. Methodical, personable, integrity-filled, insightful, adaptable, and trustworthy are some adjectives that come to mind.
- Riley Taylor, Director of Engineering, Kronos Inc.
John has a natural talent for interaction design and a very impressive knack for branding and identity. He is dedicated to delivering for his clients very engaging and comprehensive media solutions.
- Josh Kirby, Lead Developer, OHSU Web Strategies
John has contributed greatly to our product's success and our development team's ability to deliver a world class product. He brings great knowledge and ability with regard to user interface design and customer usability factors when designing features. John has done a fantastic job of communicating external customer's needs to the development team, as well as demonstrating and explaining features to the customers. He has a calming effect upon the sometimes chaotic nature of software development. I have enjoyed working with John and would welcome the opportunity of working with him on other projects down the line.
- Robert Smith, Release Manager, Kronos Clinical Solutions Group
Thoughts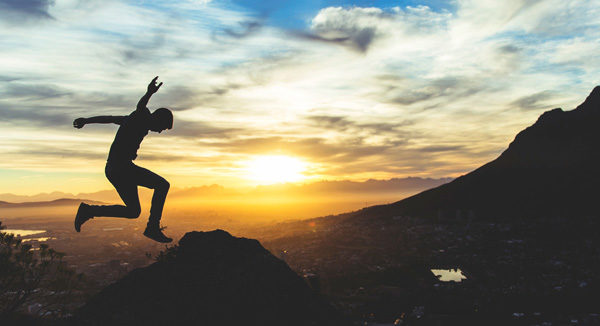 Do you work with other people? Do you create things that you want other people to use or ideas that...
read more →
December 17, 2016