By John Meyer and Dominika Mazur, Ph. D.
UX practitioners are encouraged to attain simplicity in design, however user research often shows that humans are complicated and finicky. Is it possible to achieve simplicity in design when taking into account the complexity of humans and the world around us?
We faced this challenge when conducting UX research and design for a very sophisticated client interested in how people buy tickets for, and attend, various types of events. The goal was to uncover areas of opportunity and innovation around those needs. This poster shows how we attempted to achieve simplicity when researching and designing for the complex needs of event goers.
ACKNOWLEDGE THE MESS & DIVE IN
People have conflicting needs and motivations that they try to reconcile when they seek tickets and attend events. For example, when buying a ticket to a show, people may not only want to see the performance, but also go with specific friends to a specific venue and combine the event with other activities like dinner. Our client captured these needs and motivations through survey research and assessed their importance.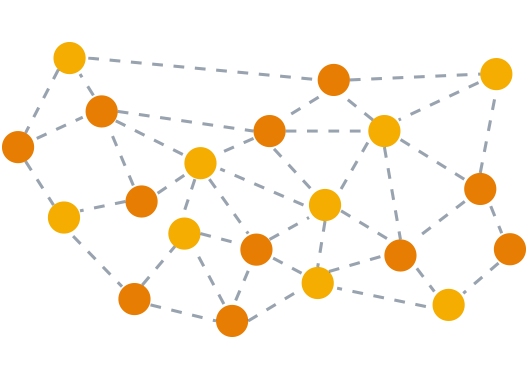 Guiding Principles
According to the Individual Differences Theory, no two individuals behave, think, or feel exactly the same way. Individual differences psychology focuses on understanding how people are different from each other and where these differences come from (e.g. biology, mindset, etc.).
Method
Impact
Discovering how people differ from each other and where these differences come from can help break old assumptions and lead to new understanding.
MAKE SOME SENSE WITH COARSE ORGANIZATION
Everyone is different, but event goers can behave similarly when they find themselves in the same situation. Based on such similarities, findings from our client's survey research were grouped into a series of occasion segments. This segmentation helped our client organize a large data set and find new patterns.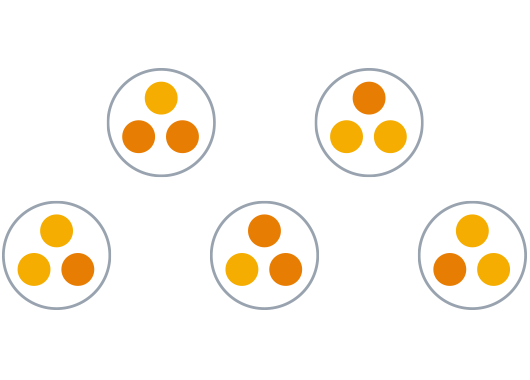 Guiding Principles
The Power of Context principle states that contextual and situational factors significantly affect people's behavior. Event goers' needs, motivations and behaviors may change depending on the occasion, so occasion based segmentation helps organize the survey data into categories.
Method
Cluster Analysis
Occasion Segmentation
Impact
Organizing data into occasions provides coarse interpretation of large datasets. This accessible categorization provides a framework for the next stage.
ZOOM INTO THE DETAILS & ADD THE DIMENSION OF TIME
Survey research did not provide enough details about event goers' needs and motivations, so we conducted a qualitative study for each occasion to get a deeper understanding. We asked people to describe their entire experience of the occasion (from discovery and purchase, to post-event). These findings added a layer of complexity, but ultimately helped explain the needs and motivations behind each occasion.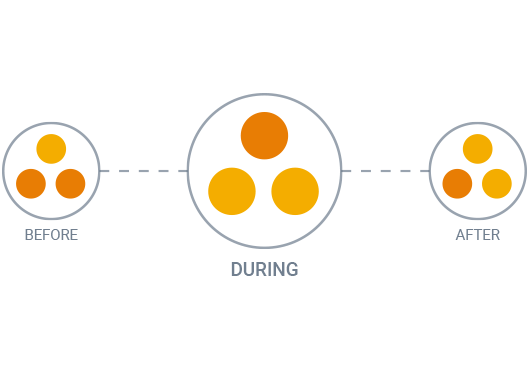 Guiding Principles
Self-report measures such as survey research do not fully describe and explain human behavior. People cannot always accurately report on their preferences, intentions and attitudes in a survey format. Open-ended, 1:1 interviews uncover rich context, detail and explanation.
Method
1:1 Interviewing
Digital Archeology
Impact
Qualitative research provides in-depth explanation for insights that come from survey research. We uncover important details about behavior that would not have surfaced in the quantitative data.
SYNTHESIZE INSIGHTS INTO A DIGESTIBLE FORMAT
At this stage, all the knowledge about event goers from quantitative and qualitative research was synthesized and organized into journey maps. This helped to get collective understanding of behaviors, needs and motivations involved in ticket buying and event going in each occasion.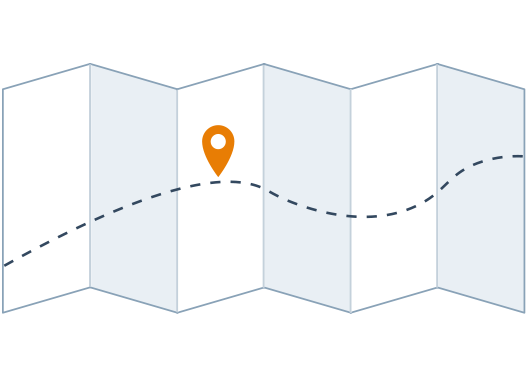 Guiding Principles
Humans can more effectively process large amounts of complex information when the content is grouped and sequenced in a way that gradually conveys the entire story (i.e. progressive disclosure).
Method
Impact
Synthesizing this data into a series of journeys (or stories) helps promote understanding across the organization.
FIND COMMONALITIES IN EXPERIENCES & OCCASIONS
Some event goers' needs, behaviors and motivations are universal and apply to all the occasions (e.g. they want reliable transportation to an event regardless of the occasion). We can identify these universal themes and use them as the foundation for building a comprehensive event going experience that can then be customized by occasion.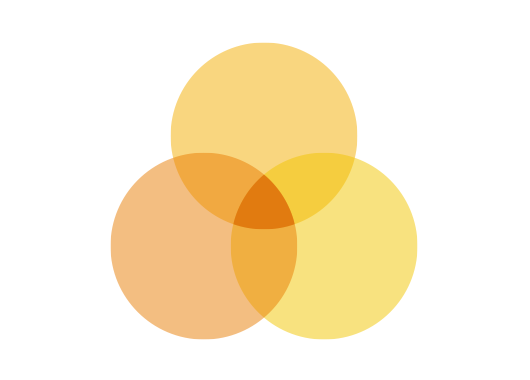 Guiding Principles
Maslow's Hierarchy of Needs reminds us that humans prioritize their needs. For example, more basic needs such as food, safety and belonging come first, next in line is fulfilling needs such as power or status. This hierarchy of needs also reminds us how we are similar as humans and that we may have shared needs and motivations.
Method
Affinity Diagramming
Insights Sorting
Impact
The strategy for future development of a product or service is informed by deep customer insights.
THESE INSIGHTS INFORM & PRIORITIZE THE DESIGN/DEVELOPMENT CYCLE
Insights from the synthesized quantitative and qualitative research help align the organization on decisions and direction for the upcoming product or service roadmap. The iterative design & development cycle continues, shaping these innovative new ideas into a reality.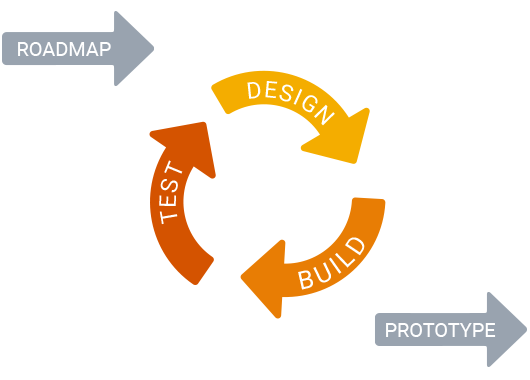 Additional Resources:
Living with Complexity 
by Donald A. Norman
Fogg Behavior Grid by B.J. Fogg
100 Things Every Designer Needs to Know About People 
by Susan Weinschenk
Design with Intent: 101 patterns for influencing behaviour through design
 by Dan Lockton with David Harrison & Neville A. Stanton
101 Design Methods: A Structured Approach for Driving Innovation in Your Organization 
by Vijay Kumar
About Dominika Mazur, Ph. D.
Dominika gets angry when things don't work well, so she chose to be a user experience researcher. She uncovers how people think and behave and uses this knowledge to make web products and services more intuitive. She is a published researcher and Fulbright Scholar, and transitioned from academia to apply her knowledge and experience in the business world. A psychologist by training and a designer by passion, Dominika uses her skills in both fields to make products and services easier to use, faster, and more efficient. Follow Dominika Mazur, Ph. D. on Twitter.
About John Meyer
John draws from a deep, multi-disciplinary background to deliver informative analyses and innovative solutions. He has designed product and service experiences for medium-sized to Fortune 100 businesses, in industries ranging from semiconductor design to healthcare. John continues his mission to improve the world of software, apps, and the Internet, as Director of Experience Designer at Closed Loop, in Roseville, CA. Follow John Meyer on Twitter.
Originally published on the Closed Loop Blog July 1, 2015.